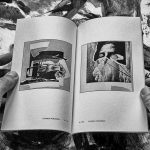 "Octave #2" ist eines der drei Photobücher aus dem Eigenverlag "Cynosura" von Peter Oey.
In den "Octave"-Büchern werden je acht Arbeiten des Herausgebers Peter Oey (Photoartist aus den Niederlanden) und zweier weiterer internationaler Künstler gezeigt. Bisher sind jeweils 30 Exemplare zu erwerben.
Mehr lesen

→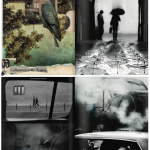 "Is there poetry in the city?
Yes. Definitely yes.
Because beyond this accumulation of things, there is a soul in the city. Souls. And emotions. People laughing, smiling, crying, looks that cross, hands that stretch. In the city, everything gives way to imagination. A shadow can be […]
Mehr lesen

→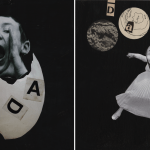 "Was ist dada? Eine Kunst? Eine Philosophie? eine Politik? Eine Feuerversicherung? Oder: Staatsreligion? ist dada wirkliche Energie? oder ist es Garnichts, d. h. alles?"
(Ausschnitt aus der Zeitschrift "Der Dada", Berlin 1920)
Lasst uns in diesem Jahr mitfeiern!
Mehr lesen

→